Nucleoside Analogues Could Help Prevent Liver Cancer in Chronic Hepatitis B Patients
Published on Thu Sep 28 2023 by Dustin Van Tate Testa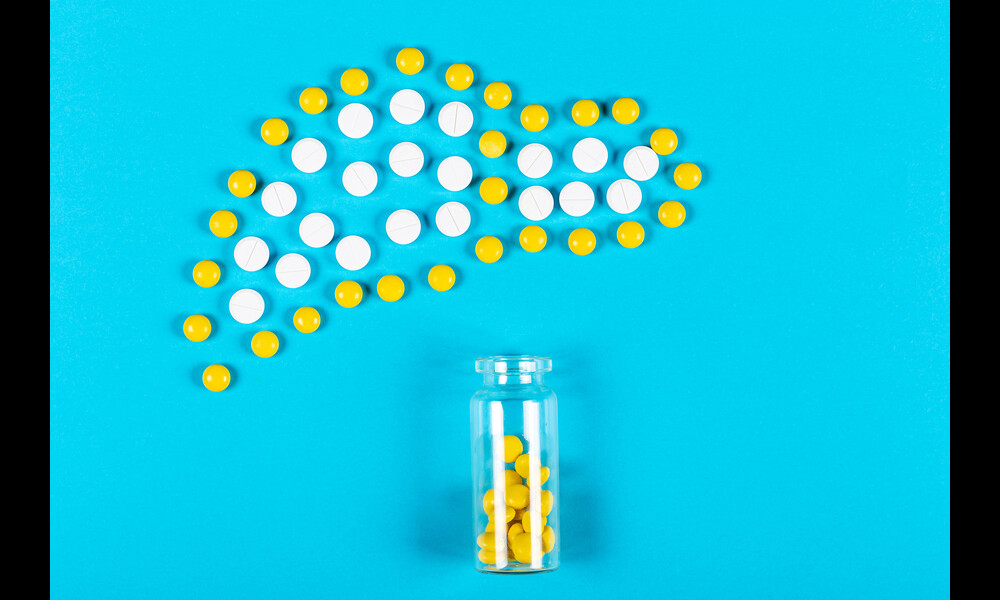 Bottle with scattered yellow pills and liver from pills on blue background | Marco Verch Professional Photographer on Flickr
A recent study aimed at determining the impact of nucleos(t)ide analogues (NA) on the risk of hepatocellular carcinoma (HCC) in patients with chronic hepatitis B (CHB). The use of NA as a preventative measure against HCC in CHB patients remains controversial, mainly due to the challenges of conducting randomized controlled trials.
The study, a single-center, retrospective analysis, enrolled NA-naïve CHB patients without a history of HCC and followed them from their first visit between January 2000 and December 2020. Patients were divided into two groups: the NA group, which included patients who started NA treatment after enrollment, and the non-NA group, which consisted of patients who did not receive NA during the follow-up period.
After adjusting for confounding factors, the study found that NA use did not significantly affect the risk of HCC overall. However, when analyzing subgroups based on the presence or absence of cirrhosis, the study revealed that NA use significantly reduced the risk of HCC in cirrhotic patients.
The study provides important insights into the potential impact of NA on HCC development in CHB patients. While the results suggest that the preventive effect of NA on hepatocarcinogenesis may be limited to cirrhotic patients, further research is needed to understand the mechanisms underlying this association.
These findings are crucial for healthcare providers and patients in making informed decisions regarding the use of NA for HCC prevention in CHB patients. Additionally, the study highlights the need for more robust evidence through randomized controlled trials to definitively establish the efficacy of NA in reducing the risk of HCC in CHB patients.
---
Keep Reading